(Review) Beneath Northern Lights
Below Northern Lights by Ashlee Cowles
Publication Date: November 30th, 2017
Pages: 368 (kindle)
Genre: Young Adult
My Goodreads Rating: 4 stars
Goodreads Synopsis:
Nineteen-year-old war veteran Lucas Santiago is grappling with the knowledge that he'll never walk again when he learns his best friend, Seth, hasn't returned from his solo trek through Scotland. If Seth doesn't report back soon, he's risking an AWOL charge that could end his military career.
Lucas has no desire to leave the house, let alone brave a foreign country in a wheelchair, following bizarre clues Seth left behind. But Lucas's sister, Gabi—who has feelings for Seth—won't take no for an answer. The one thing Lucas never expects when he agrees to Gabi's harebrained scheme is meeting Skye, a young British veteran with a traumatic past of her own. Skye also has unwavering confidence and a thirst for adventure—qualities Lucas sorely lacks as he struggles to adjust to his new life.

The trio sets off on a road trip to search for Seth in the Scottish Highlands, where it becomes clear to Lucas that if he ever hopes to win the heart of an irresistible force like Skye, he'll need to resurrect the fearless fighter he used to be. He's falling hard for Skye, but can he again fall in love with life?

My Review:
When I was contacted by the author about reading the companion to
Beneath Wandering Stars
I jumped at the chance. I loved Gabi and Seth in BWS and was definitely looking forward to more of their story and learning about Lucas.
Lucas is a a wounded veteran, trying to get his life back together...kind of. He's obviously angry and sad at how things have happened to him and has a lot of issues to work through.
When Seth's dad calls, worried that Seth has gone AWOL, Gabi immediately formulates a plan to find him. This plan, of course, involves Lucas, a new wheelchair, and a trek to find their lost friend. Lucas is clearly not excited about the trip. He feels bullied by his whole family and angry at Seth somehow.
Lucas meets Skye early on in the story. She's damaged, just like him, so he's quickly drawn to her. They agree to give Skye a ride to her starting point, but more it turns out to be more than what any of them bargained for.
Ready about Lucas' journey and healing is truly heartwarming. I love that they take the same steps, kind of literally, as Gabi and Seth did in the first book. Lucas pushes himself physically and emotionally during the trip, as well as learns some things about himself...and about Skye. The two of them together are fun, but also serious. They both have their own issues to work through and it works well with them.
Of course, the ending and epilogue left me swooning because of the Gabi and Seth moments. If Ashlee ever writes more of them, I'm definitely in!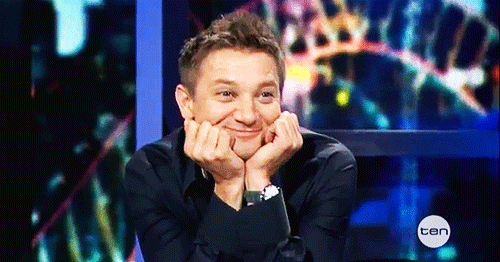 Huge thanks to the author for a copy of this book.