(Review) Big Little Lies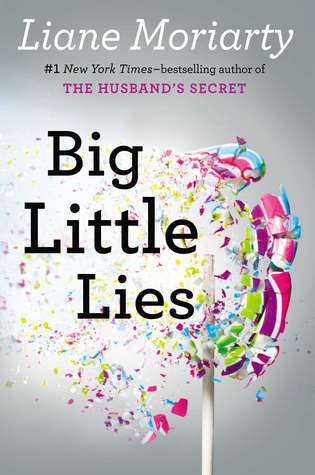 Big Little Lies by Liane Moriarty
Publication Date: July 29, 2014
Pages: 462 (kindle)
Genre: Fiction/Contemporary
My Goodreads Rating: 4 Stars
Goodreads Synopsis:
Big Little Lies
follows three women, each at a crossroads:
Madeline is a force to be reckoned with. She's funny and biting, passionate, she remembers everything and forgives no one. Her ex-husband and his yogi new wife have moved into her beloved beachside community, and their daughter is in the same kindergarten class as Madeline's youngest (how is this possible?). And to top it all off, Madeline's teenage daughter seems to be choosing Madeline's ex-husband over her. (How. Is. This. Possible?).
Celeste is the kind of beautiful woman who makes the world stop and stare. While she may seem a bit flustered at times, who wouldn't be, with those rambunctious twin boys? Now that the boys are starting school, Celeste and her husband look set to become the king and queen of the school parent body. But royalty often comes at a price, and Celeste is grappling with how much more she is willing to pay.
New to town, single mom Jane is so young that another mother mistakes her for the nanny. Jane is sad beyond her years and harbors secret doubts about her son. But why? While Madeline and Celeste soon take Jane under their wing, none of them realizes how the arrival of Jane and her inscrutable little boy will affect them all.
Big Little Lies is a brilliant take on ex-husbands and second wives, mothers and daughters, schoolyard scandal, and the dangerous little lies we tell ourselves just to survive.
My Review:
Guys! It's been so long since I've written a review that I'm not sure what I'm supposed to do.
*cracks knuckles*
Okay, let's go.
I started this fun book at the beginning of my two week long road trip with my family and immediately fell in love with it. If you read a lot of my reviews you'll see me say something like "I've had this on my kindle forever!" which is almost always true. Also true for this book. Plenty of people have been talking about this one, so I finally went for it. (Of course.)
Madeline is a great character. She's dramatic and moody and real - I just love that in an MC. She's a real woman with real insecurities and she handles them probably the way any other woman would. Which is, of course, not the right way, but that's how we deal.
Each chapter is prefaced with a type of interview/police report and that is where the real story lies. Something has happened that the alternating narrators of Madeline, Jane, and Celeste are building up to.
I loved the suspense between chapters and sometimes I tend to be a "back of the book reader" but I didn't go to the end of the book at all. It killed me!
The whole story is laid out nicely with all of the POVs coming together in the end. There's also some major (you know what I'm going to say here) character growth! I loved watching each of the ladies grow in their relationships with men, their families, each other, and themselves.
Big Little Lies was also pretty emotional, despite the hilarity and the friendship. There was definitely some difficult subject matter written about and addressed. Some things you might want to skip over but shouldn't because it matters, not only to these characters, but in real life as well.
This was a great, great story. I'm looking forward to checking out the rest of Liane's books.