Top Ten Tuesday: Quotes and OTPs
This week's
Top Ten Tuesday
by
The Broke and the Bookish
is a Valentine freebie. Yay? I decided to break this up with my favorite OTPs from books, movies, and TV and my favorite quotes about my favorite OTPs from books, movies, and TV. We'll see how this goes.
OTP:
St. Clair and Anna,
Anna and the French Kiss
Quote:
St. Clair is one of my favorite book boys. Forever.
OTP: Ron and Hermione, Harry Potter
Quote:
I loved reading this part. Through the darkest times in this book, this one made me smile.
OTP: Feyre and Tamlin, A Court of Thorns and Roses
Quote: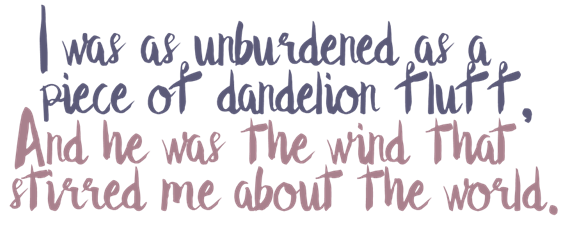 THIS BOOK.
OTP: Cath and Levi, Fangirl
Quote:
Seriously, but Levi is so cute.
OTP: Will and Lou, Me Before You
Quote:
Come, cry with me.
OTP: Rapunzel and Flynn Rider, Tangled
Quote:
Like, how perfect are these two?
OTP: Dean and Jo, Supernatural
Quote:
I will forever mourn.
OTP: Piper and Leo, Charmed
Quote:
I loved that she always tried. Their love story was pretty epic, too.
OTP: JD and Turk/JD and Elliot, Scrubs
Quote:
OTP: Steve Rogers and Peggy Carter
Quote:
*insert ugly crying emoji here*
Well, there it is. I hope you had fun.
XOXO,
Ash