Ash's Top 15 Books of 2015
Well, another year has come and gone and here I am (again) with nothing but a big pile of books that I've read. Trust me, though, I'm not complaining. Last year I read just over 150 books so I feel like I'm slacking a little bit this year because, as of today, I'm only at 133.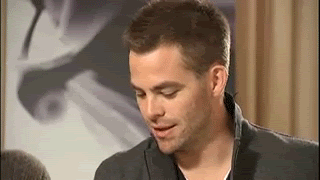 Yeah, play your tiny violin, Pine.
Anywho, here are some of my favorite books for 2015 and some things I'm looking forward to reading in 2016. All books have My Goodreads Rating and a Quick Review of why I enjoyed it. These books are mostly my four and five star reads from this year. Also, just because I read these books in 2015 does not mean they were published in 2015.
Code Name Verity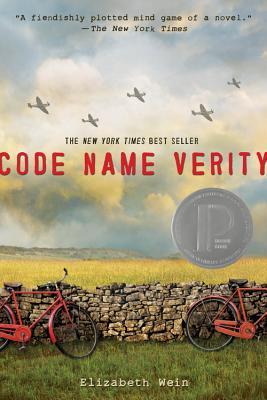 My GR Rating: 5 Stars
Quick Review: If you know me, you know I love to read about WWII and strong women (or girls). This book has both of those things. To me, this was an amazing story about friendship. It was one of the first books I read in 2015 and one of the first books to ever make me cry.
Emmy & Oliver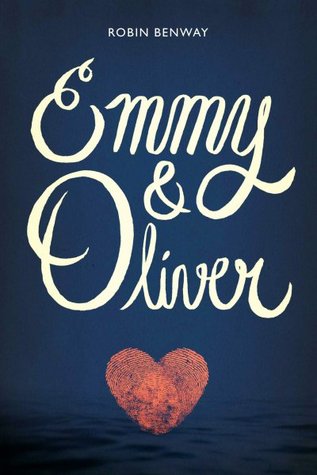 My GR Rating: 5 Stars
Quick Review: This was so, so sweet. I loved the friendship/relationship between the two main characters and how they helped each other grow and heal.
The Last Letter From Your Lover
My GR Rating: 5 Stars
Quick Review: So, if you haven't picked up a book from Jojo Moyes yet, please do so. She is sincerely gifted in storytelling and making you feel all the feels. I love this one because it tells two stories that are both lovely and heartbreaking.
A Court of Thorns and Roses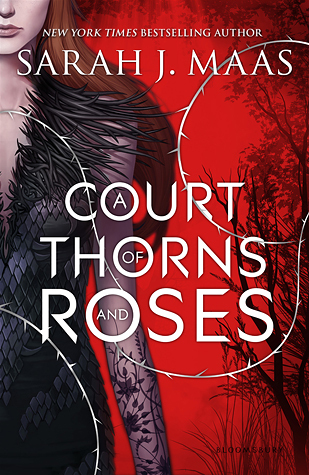 My GR Rating: 5 Stars
Quick Review: If you're into fairytales, this one is for you. This seems like a retelling of Beauty and the Beast only...well, it's more grown up than that. (I also thought this was a stand alone, but it isn't, which is kind of a disappointment because I'm very impatient.)
The Queen of Bright and Shiny Things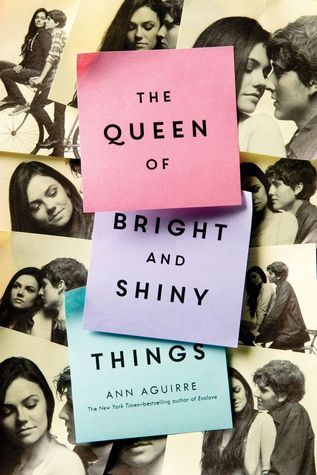 My GR Rating: 5 Stars
Quick Review: Probably one of my favorite YA books of the year. I love that Sage is definitely not your normal teenage girl. She has a dark side, a sad past, and she does so much to overcome it.
Every Last Word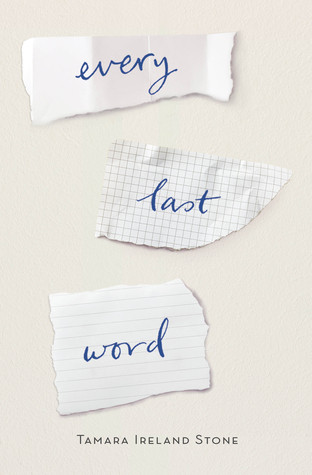 My GR Rating: 5 Stars
Quick Review: ELW goes along with the one mentioned above. There's something refreshing about characters who are flawed, but embrace their flaws and live through them.
All the Light We Cannot See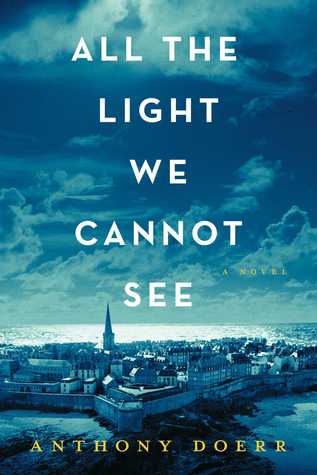 My GR Rating: 5 Stars
Quick Review: Another WWII story, told in alternating years and POVs. Both stories tell so much, are so painful, but in the end...wow.
Everything, Everything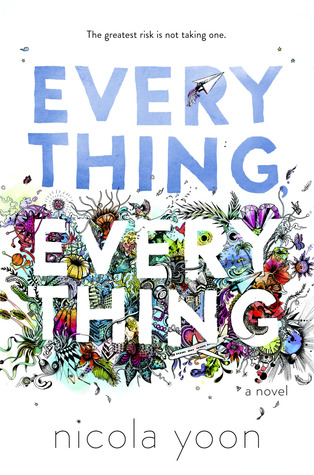 My GR Rating: 4 Stars
Quick Review: I loved the premise of this book and it kept me guessing the entire time. The relationship is sweet and the twist at the end was worth the read.
Things We Know by Heart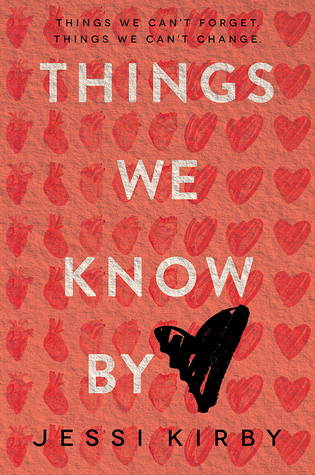 My GR Rating: 4 Stars
Quick Review: A teenage girl looks up the people who received her dead boyfriend's organs. Yep, that's a good one.
Red Rising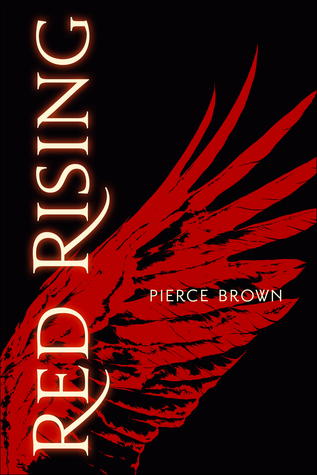 My GR Rating: 4 Stars
Quick Review: So, one summer I read a lot of YA dystopian lit and it gave me weird dreams so I vowed NO MORE DYSTOPIAN SERIES. Aaaaand here I am. If you are looking to dive into that kind of world, this is the book to read, though. It's told from Darrow's POV. Darrow is a Red, the lowest of the low living on Mars but his wife creates an uprising and Darrow ends up leading it. It's gory and harsh and totally worth having to wait a year for the final book.
Tiger Lily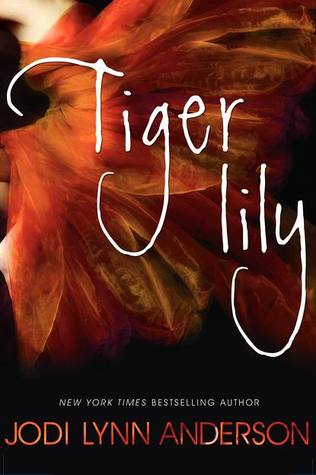 My GR Rating: 4 Stars
Quick Review: Another classic tale retold, this time from the point of view of Tiger Lily. Parts of this book seriously broke my heart. It's such an interesting way to look at the story of Peter Pan and how we overlook some very important ideas.
The Ocean at the End of the Lane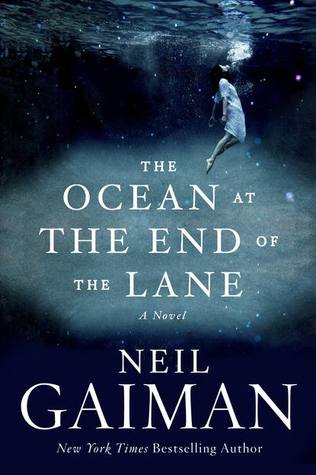 My GR Rating: 4 Stars
Quick Review: Loved these words. This was such a great story about magic and fairy tales, good versus evil, but also about friendship and trusting others.
Rooms
My GR Rating: 4 Stars
Quick Review: I love Lauren's stories because they don't give you a bunch of fluffy feelings, but instead make you think long and hard about your life. This was a great read that was a little dark at times. The character growth was refreshing considering the subject matter of their lives.
Saint Anything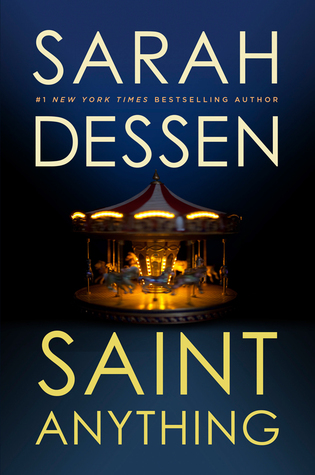 My GR Rating: 4 Stars
Quick Review: Sarah Dessen is easily one of my favorite authors. She writes familial relationships and friendships so well it's scary. I love that in all of her books the smaller characters take up a big part of the story. This book is no different.
Calling Me Home
My GR Rating: 4 Stars
Quick Review: This is definitely one of my favorites from this year, even if it was a tough read. Isabelle's story is a sad, but interesting one. The book is basically her telling her life to her hairdresser Dorrie. It definitely let me a little sad and kept me thinking.
So, those are my top fifteen books of the year. It was hard to make the list and I've got a few drafts of it hanging out beside me. Now, here are some things I'm looking forward to in 2016!
Morning Star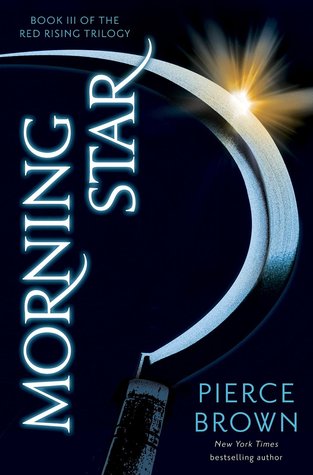 This is the final book in the Red Rising Trilogy (mentioned above). I've already pre-ordered, of course.
A Court of Mist and Fury
The second book in the A Court of Thorns and Roses series. Swoon.
The Hidden Oracle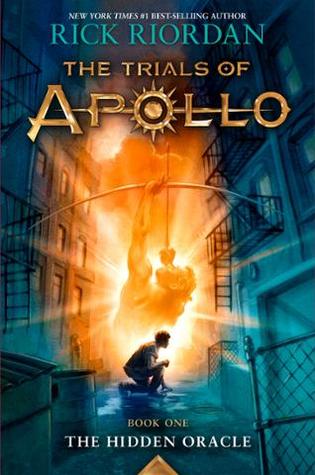 So, one of the reasons I don't read unfinished series is because Rick Riordan made us WAIT AN ENTIRE YEAR FOR EVERY BOOK OF THE HEROES OF OLYMPUS SERIES. Y'all, that's five years I waited to finish a series. BUT - I'm totally going to read this because Apollo is one of my faves from the Percy Jackson series and, uh, maybe Percy will be in it? I <3 Percy.
Riders
Rossi got me with her Under the Never Sky trilogy. I'm looking forward to this.
P.S. I Like You
Kasie West is so good at the sweetness and swoons.
When We Collided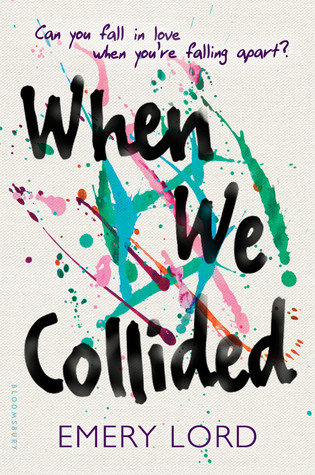 Same as above.
Okay, there it is. I hope you all have a lovely 2015 and are looking forward to 2016 as much as I am.
Happy reading!
Boom.