(Review) Every Last Word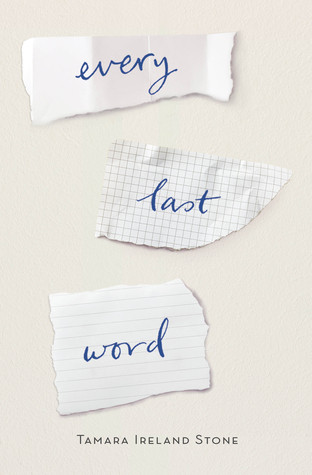 Every Last Word by Tamara Ireland Stone
Publication Date: June 16, 2015
Pages: 368 (Hardcover)
Genre: Young Adult
My Goodreads Rating: 5 Stars
Goodreads Synopsis:
If you could read my mind, you wouldn't be smiling.
Samantha McAllister looks just like the rest of the popular girls in her junior class. But hidden beneath the straightened hair and expertly applied makeup is a secret that her friends would never understand: Sam has Purely-Obsessional OCD and is consumed by a stream of dark thoughts and worries that she can't turn off.
Second-guessing every move, thought, and word makes daily life a struggle, and it doesn't help that her lifelong friends will turn toxic at the first sign of a wrong outfit, wrong lunch, or wrong crush. Yet Sam knows she'd be truly crazy to leave the protection of the most popular girls in school. So when Sam meets Caroline, she has to keep her new friend with a refreshing sense of humor and no style a secret, right up there with Sam's weekly visits to her psychiatrist.
Caroline introduces Sam to Poet's Corner, a hidden room and a tight-knit group of misfits who have been ignored by the school at large. Sam is drawn to them immediately, especially a guitar-playing guy with a talent for verse, and starts to discover a whole new side of herself. Slowly, she begins to feel more "normal" than she ever has as part of the popular crowd . . . until she finds a new reason to question her sanity and all she holds dear.
My Review:
It's taken me two weeks to read this book, but that isn't for lack of trying. I mentioned by terrible job of reading lately in a post last week. Being back to school has definitely take it's toll but I'm all geared up with a stack of library books to get me through the long weekend.
So, back to this book.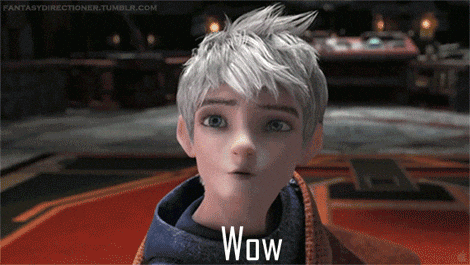 This is my feels in one gif.
I read a lot of YA books and a lot of them contain similar ideas and plots. Tamara's books are refreshing and different (time traveling cute boy, anyone?), so I was really looking forward to
Every Last Word
.
The idea of a popular teen girl struggling to hide her disorder from her friends and lead a "normal" life probably isn't very far off what a lot of teens are struggling with now. I sometimes joke that I have OCD because I'm so organized, but I know that it's something that a lot of people have to deal with on a whole other level.
Learning about it through Sam's narrative was pretty cool. I read a book recently about a girl who wanted to pretend her disease didn't exist, so reading about a teen who was dealing with it in very adult terms was interesting.
I loved watching Sam move away from The Eights, a group that was truly petty and toxic, and lean into the Poets more and more. Even if their group was a secret, they were truly friends. I felt that even if Sam didn't share her OCD with them that they still knew her better than her other friends.
And, of course, there was AJ. Learning about his backstory and how he was already connected to Sam was sad. The way he overcame his past (and his past feelings) was nice to see and showed that the Poets were just better people because AJ was something that they still joked about. (I really, really hated Kaitlyn by the end of this book.) I loved reading about their relationship unfolding and seeing Sam truly happy and able to be herself (even though she didn't tell him about her OCD).
Besides AJ, I loved all the Poets. They were different and fun; each of them had a different story to share. I feel like it's so hard to build good supporting characters in, but Tamara did a nice job with the Poets...and Caroline.
Learning about Caroline was hard, but understandable. The chapters after the big reveal were tough because I felt that Sam had overcome so much and changed so much. I was glad to see how it all worked out, though. I would have liked to see Sam come clean to The Eights about her OCD, but part of me doesn't even think they deserved to know.
This book was lovely. I hope you give it a try.
Also my feels. ;)