Top Ten Tuesday (Book Nerds)
It's time for another
Top Ten Tuesday
, a weekly feature brought to you by
The Broke and the Bookish
! This week's topic is:
Ten Characters Who Are Fellow Book Nerds
.
Hermione Granger is not only a fierce reader, but she's also a badass witch. Who else can keep Harry and Ron in line?
Liesel Meminger loves books so much she steals them.
I'm not very far through this one, but I identify the most with Jo March.
Colin Singleton reads the phone book for fun.
Madeline loves to read. But she's also stuck in her room because of a rare disease that makes her allergic to the world.
As a demigod Annabeth Chase suffers from dyslexia, but she's a daughter of Athena so the more knowledge the better.
Atticus Finch. (I've yet to open my copy of Go Set a Watchman.)
Okay, technically Rory Gilmore isn't a book character but her love for reading inspires us all.
I love Hazel Grace's passion about her favorite book.
And lastly: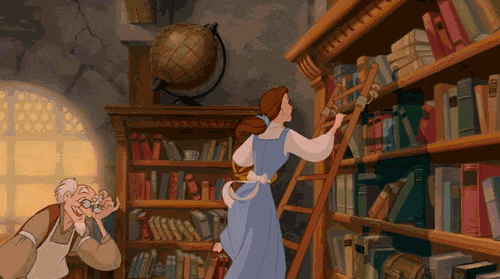 Everyone thought Belle was weird because she loved books. Step off, people.
Everyone loves to read.